Guide to Swimwear for Beaches in Australia
Australia is the land of sun and sun: of beaches and bikinis. It's a world of natural beauty that's perhaps best-enjoyed seaside, in the hot sun, in an even hotter swimsuit. But what to wear?
If you're going to Oz, you're going to want to make sure you're sporting the best looks for life seaside. You'll also want to make sure your suit can withstand the sun, sand and salt, and still look and feel amazing.
With style and substance in mind, here's what you need to know (and what you need to buy) if you're going to grace the beaches of Australia any time soon.
1) Buy Quality
You know what they say: you get what you pay for! If you want your swimsuit to last after taking on the elements, you need to invest in your style. Whether you're buying your swimsuit at a brick and mortar Victoria's Secret store or shopping Tiger Mist swimwear online, be sure to buy from reputable brands. This doesn't mean you have to spend hundreds of dollars: many of the best brands of bathing suits are quite affordably priced. It just means you should avoid buying incredibly inexpensive suits that won't last more than a couple of wears.
2) Pack for Fun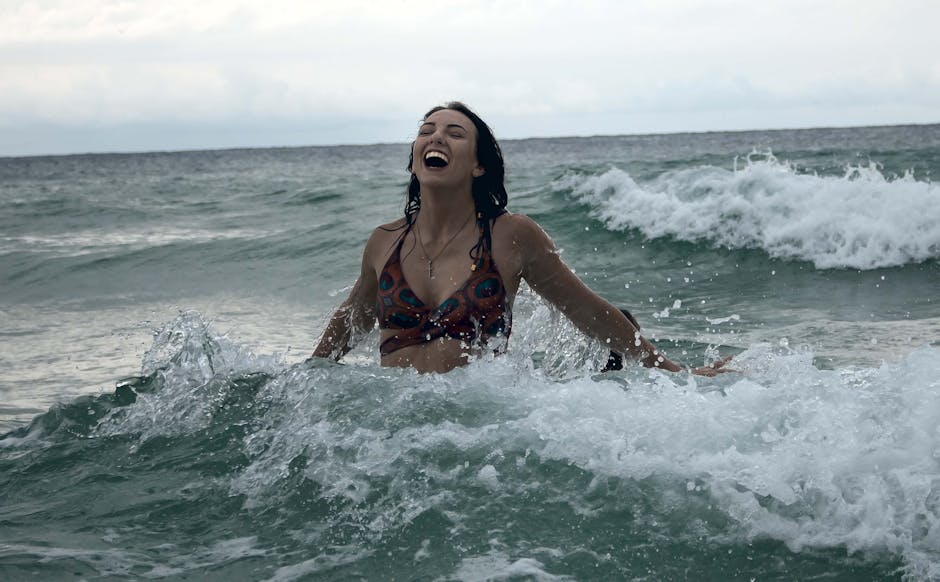 The beaches of Oz bring out the kid in all of us, so make sure you pack a bathing suit that's made for movement. Think a sports two-piece, or a one-piece with good support for your chest. Guys bring a pair of comfortable board shorts or trunks. You never know when you'll feel moved to join in (or start!) a spirited game of beach volleyball, and you don't want your bits and bobs to come flying out. (Well, most of us don't!)
3) Pack for Fashion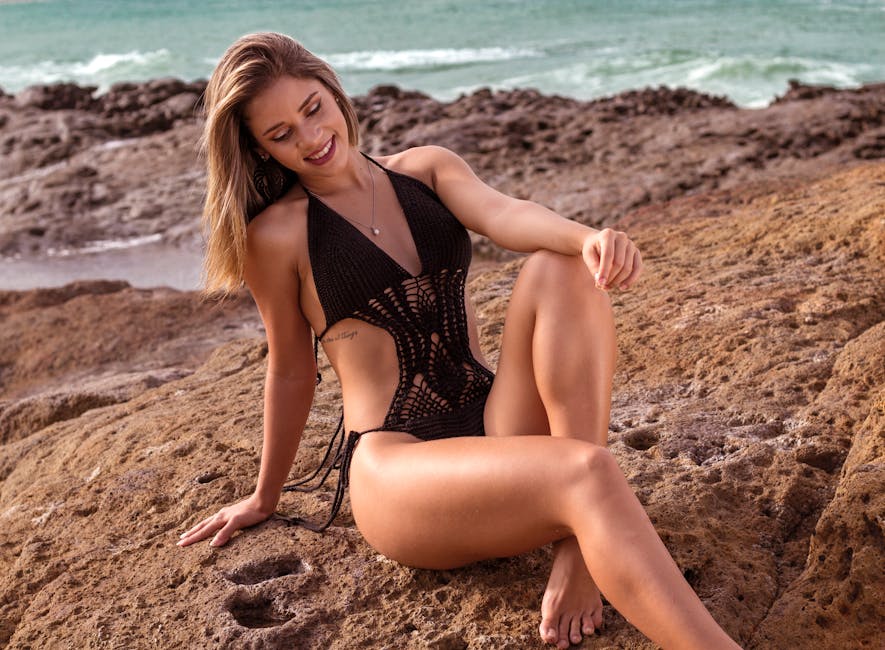 Fashion swimsuits are the pinnacle of the high-style seaside. They feature inspired detailing and cool cuts that stray away from standard swimsuit style. While you'll want that more functional suit for splashing around, you'll also want a super cute fashion suit for lounging. These fashion swimsuits can look a lot like bodysuits, so you can easily throw on a pair of jean shorts or a skirt and hit the cafe or go for a stroll along the boardwalk.
Men will want to pack a pair of trunks that can double as shorts. A plain black pair of trunks that fit beautifully can do the trick!
4) Rinse, Repeat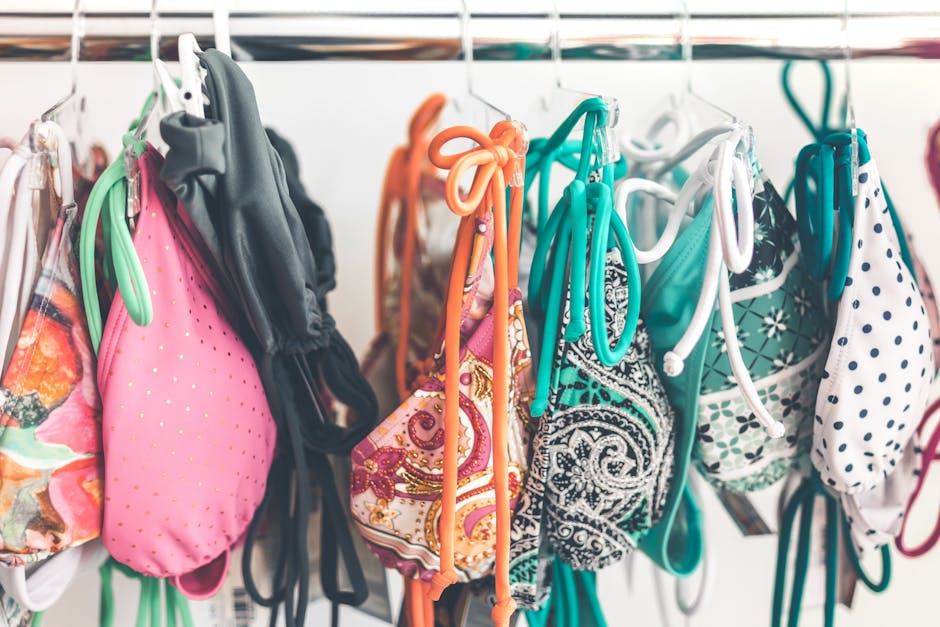 Sand and salt can take a toll on your brand new bikini. If you want to spare it unnecessary thinning, make sure you rinse it out in cool, fresh water after every use. Hang to dry!
5) Take on a Two-Piece
Ladies, this one is just for you! If you really want to embrace Australia, be sure to snag a sensational two-piece bathing suit. Don't panic! No one is suggesting you go out and buy a string bikini, but a tankini or a high-waisted bottom paired with a bandeau top can allow you to show a little midriff, without baring more than you want.
6) Bring the Flip Flops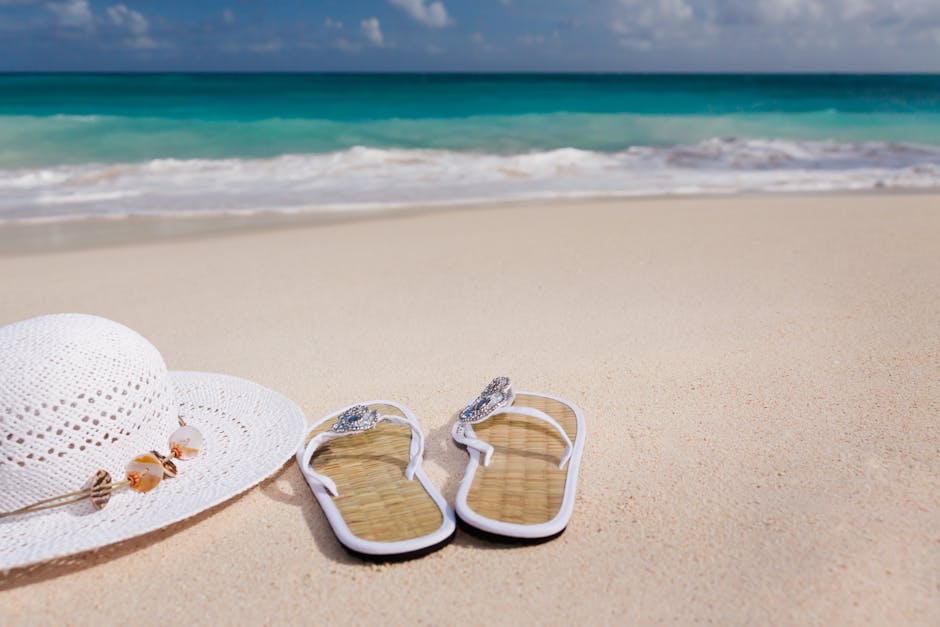 The sun in Oz is HOT, so be sure to pack footwear for the beach. This will spare your tender tootsies from being scorched on the sand. You don't have to sport running shoes or loafers: just slip on a simple pair of flip-flops, and then head to the shore. Footwear can also save you from sneaky jellyfish stings!
7) Protect Your Peepers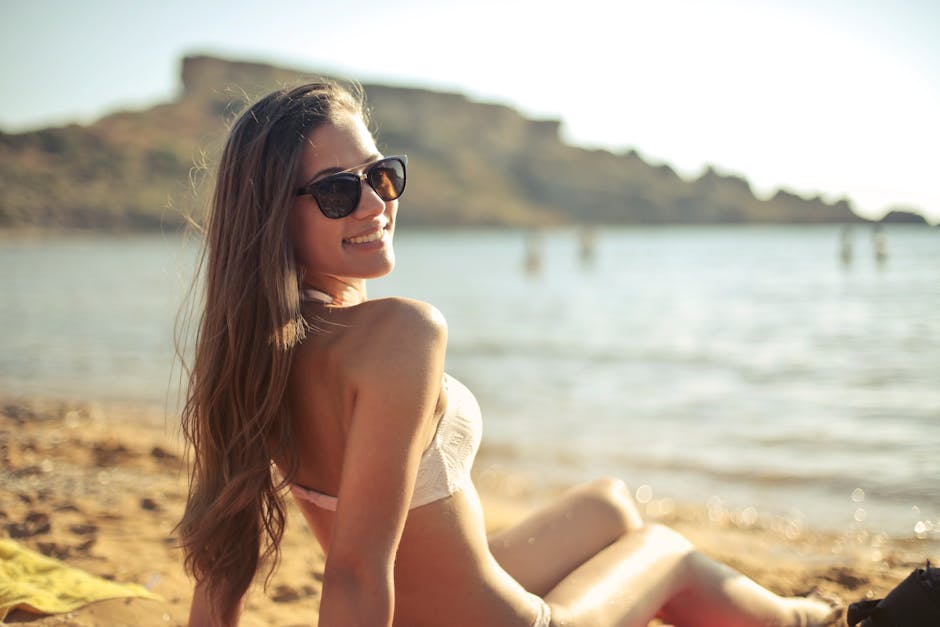 Finally, you're going to want to slap on some sunglasses. The glare of the water can get intense!
Sunnies are pretty much a beachwear staple. Not only do they look incredibly cool, but a quality pair of shades will protect the skin around your eyes from fine lines and wrinkles, while also protecting your eyes from UV damage.
You're all set for Australia's beautiful beaches. Now jump on it. The water's great!